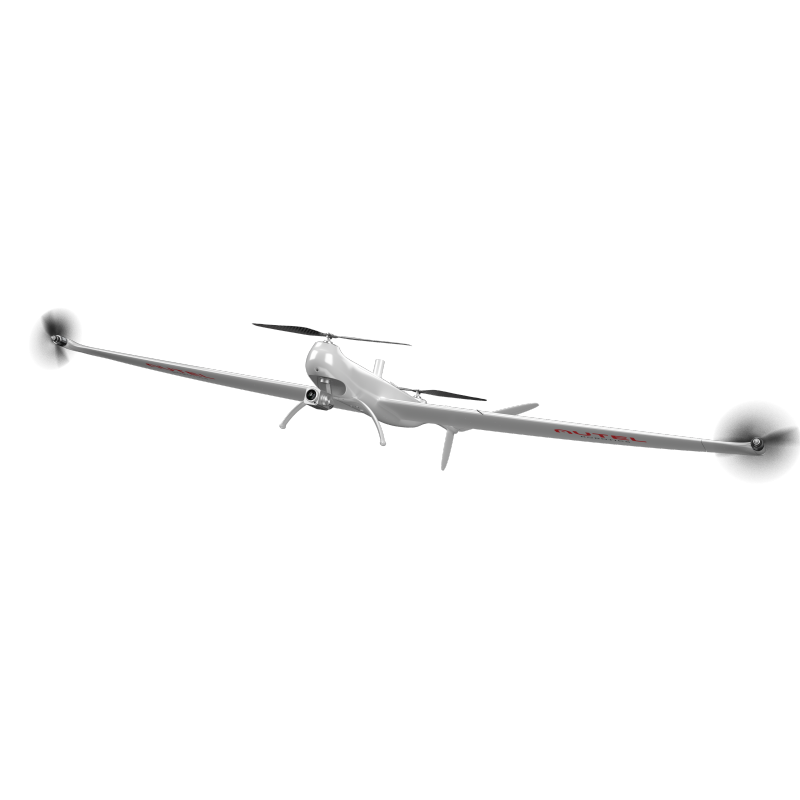  
Other version(s) available
Long autonomy (180 minutes with payload)
Modular pod (camera with thermal function and laser rangefinder)
Infrared detection up to 2000 meters
Read more
Technical specifications
Dragonfish Pro
DRONE

Flight time
120 minutes
Weight (with batteries)
14,5 kg
Maximum Take Off Weight (MTOW)
17 kg
Application
Autel Voyager
GNSS
GPS, GLONASS, BeiDou, Galileo
Operating frequency
5.725 - 5.755 GHz
Capacité RTK
Yes

SÉCURITÉ

IP Rating
IP 43
Sensing system
No
Altitude / flight ceiling
6000 m
Operating Temperature
-20°C ~ 50°C
Max Wind Speed Resistance
Fixed wing mode : 54 km/h (15 m/s) ||| Multirotor mode : 43,2 km/h (12 m/s)
Max Speed
108 km/h (30 m/s)
Internal storage
ROM 256GB + scalable (TF)
CAMÉRA
L20T
Sensor
1/2.5'' CMOS 8MP
Zoom
x20 optical, x12 digital
Focal length
4,4 mm
Video resolution
3840x2160@30fps / 1920x1080@30fps
Video format
MP4
Picture resolution
3840x2160
Photo format
JPEG

THERMAL CAMERA

Sensor resolution
640x512 @30Hz
Zoom (thermal sensor)
x1 à x8 digital
Picture format
JPEG+IRG / TIFF
EO/ IR simultaneous video return
Yes

RANGEFINDER

Wavelength
905 nm
Measuring range
10-1200 m
Measuring accuracy
±1m à l'intérieur de 400m ; ±0,4% à l'extérieur de 400m

CONTROLLER

Type
Autel GCS
LiPo
Frequencies
5.725 - 5.755 GHz
Radio range
5 km (CE) / 10 km (FCC)
Video output
USB Ligting / USB-c

Video return resolution

BATTERY

Capacity
8200 mAh
Voltage
11,4 V
Weight
1,3 kg
3,6 km
Self-heating capacity
Yes
Reloading time
120 minutes
Airline compatible
No
Key benefits
Dragonfish Pro
Product content
Dragonfish Pro
1 x DragonFish Pro Drone
1 x Camera of your choice
1 x Radio control
1 x Set of propellers
1 x Charger
1 x Power cable
1 x Radio control charging cable
2 x Cables for smartphone
2 x Batteries
1 x Repair kit
1 x User manual
Other version(s) available
Complete description
Dragonfish Pro
The DragonFish is a VTOL (Vertical Take-Off and Landing) drone with a comfortable flight time of 120 minutes.
Thanks to its modular fuselage, the DragonFish UAV can be assembled and ready to fly in less than 5 minutes, requiring only one operator. The drone is adapted to unexpected missions and has no time loss with its system that starts in 5 seconds, so the time of the mission is optimized. Its storage is practical and just as fast with its detachable propellers. 
The DragonFish can carry up to 1.5 kg of payloads. These are quickly interchangeable to meet your needs.
The dual and triple sensor cameras are adapted to the DragonFish drone and offer a very high image quality (48 MP) and a x20 optical zoom. The triple sensor camera allows night missions to be carried out thanks to the 640 pixel radiometric thermal sensor. A multispectral option is also available. 
The DragonFish offers multiple functionalities such as automatic flight planning, target tracking (fast or adaptive tracking) or the definition of points of interest to optimize observation. All these features are accessible from the drone's radio control and the Autel Voyager piloting software.
In order to guarantee the safety and discretion of the drone during the flight, the drone will be able to adapt its altitude to the reliefs encountered during the tracking of objects. Resistant to winds of 50km/h, the drone is nevertheless able to automatically switch to multi-rotor mode in case of extreme weather conditions that could affect the stability of the device. Finally, the two RTK modules allow for flawless centimeter accuracy.
The supplied ground station features a high-resolution (2048x1536) TFT-LCD display with 1000nits for optimal visibility. The screen of the radio control allows you to view the images of the drone at a distance of up to 30km. The ground station has a battery life of 4.5 hours and is water and dust resistant.
The standard Dragonfish is compatible with the Z2, T3, T3H, L20T and L50T cameras.
Complete with more accessories
Related to Dragonfish Pro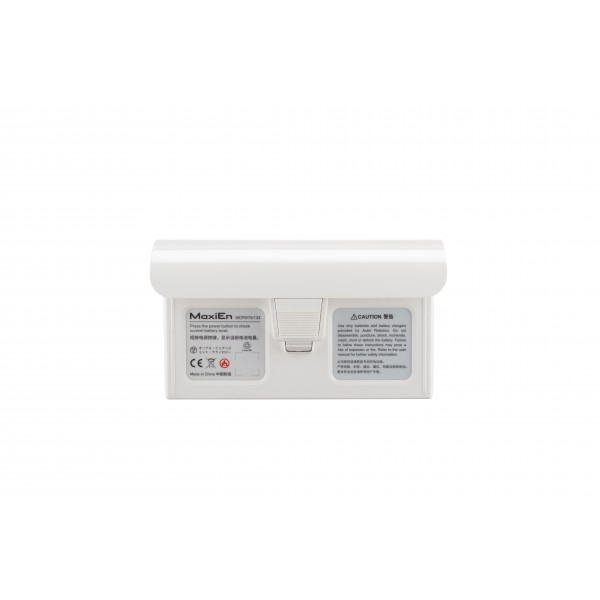 Customized drone pack
Let's build your pack together
MILTON's teams are trained to meet your needs with customized solutions. Performance, technologies, payloads, training, maintenance: you can determine with our teams the specifications of the offer that will perfectly meet your needs and adapt to your procedures.