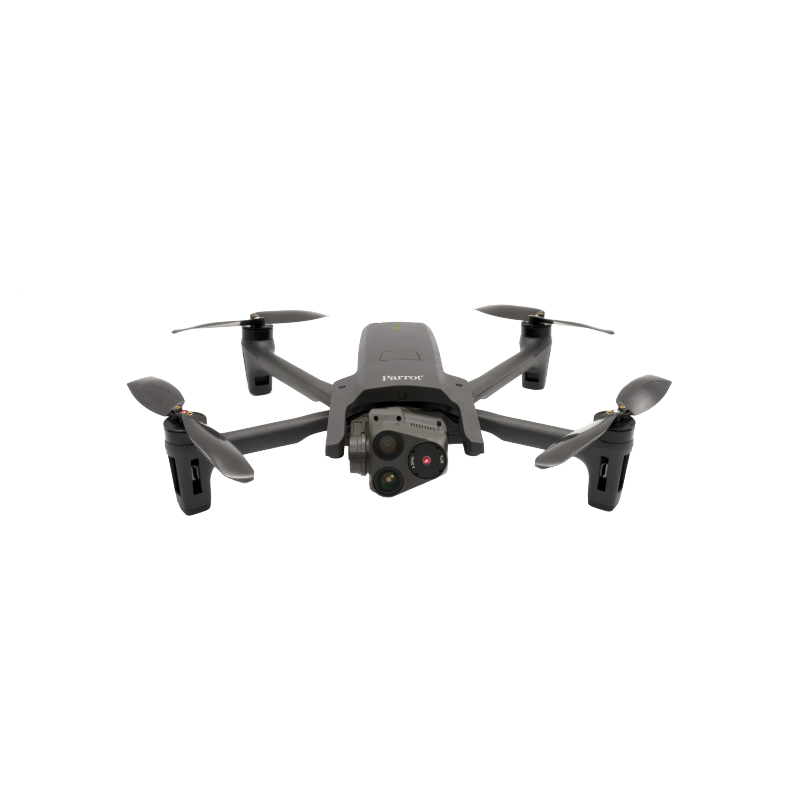  
Other version(s) available
20x optical zoom, 32x total zoom
FLIR Boson 320 radiometric thermal sensor
Multiple display modes: FLIR MSX, Infrared and Visible
Additional feature compared to SE version: 15 frames per second for higher thermographic accuracy
Read more
Complete description
Anafi USA GOV
The Parrot Anafi USA drone is a professional drone suitable for intelligence and security missions and equipped with a FLIR Boson radiometric thermal sensor for night observation.
With a long flight range (32'), the Anafi USA takes off and lands in the hand, to be operational on the most difficult terrain. It flies perfectly indoors thanks to the absence of GPS synchronization required at takeoff.
Equipped with a high performance gondola, a 32x zoom, a FLIR Boson 320 camera and a highly functional display mode to cover the visible and infrared domains, operators will benefit from the advantages of this stabilized camera to obtain accurate and reliable data collection, allowing the recognition and detection of people or vehicles in total discretion. 
The Anafi USA contains no theft restrictions or NFZ and guarantees the safety of your data through a secure wireless link and SD card encryption.
In addition, the operator can implement photogrammetric methods to easily create geo-referenced 3D maps and models for use in GIS software. 
Easy to use and to implement, it allows to consider the accomplishment of missions with a great flexibility and short coordination and decision cycles, guaranteeing the command a decision support.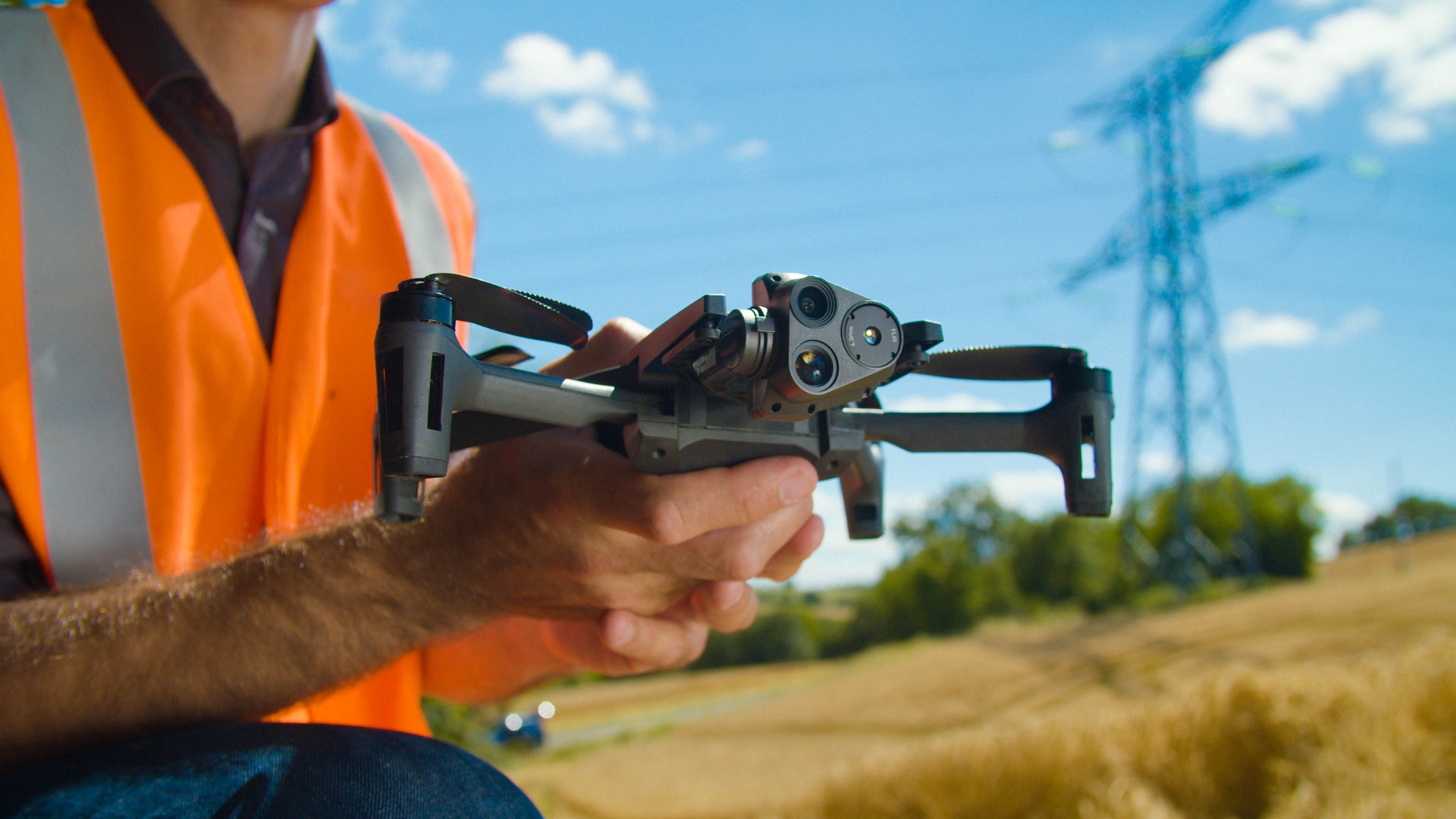 Technical specifications
Anafi USA GOV
DRONE

Flight time
32 minutes
Wheelbase
NC
Weight (with batteries)
500 gr
Maximum Take Off Weight (MTOW)
644 gr
Application
FreeFlight
GNSS
GPS, GLONASS, GALILEO
Operating frequency
2.400 GHz - 2.4835 GHz ;5.725 - 5.850 GHz
Capacité RTK
No

SÉCURITÉ

IP Rating
IP 53
Sensing system
NC
Altitude / flight ceiling
6000 m
Operating Temperature
-35℃ ~ 43℃
Max Wind Speed Resistance
54 km/h (20 m/s)
Max Speed
50,4 km/h (14,7 m/s)
Internal storage
NC
External storage
NC

CAMÉRA

Sensor
CMOS 1/2,4'' 21 MP
Focal length
NC
Zoom
x32
Video resolution
4K/FHD/HD
Video format
MP4
Photo format
JPEG, DNG (Digital NeGative RAW)
Picture resolution
21 MP

THERMAL CAMERA

Sensor resolution
320 x 256
Zoom (thermal sensor)
None
Picture format
JPEG
EO/ IR simultaneous video return
No

CONTROLLER

Frequencies
2.400 GHz -5.850 GHz
Radio range
5 km (CE)
Video output
USB-C (charge), USB-A (connexion)
Video return resolution
HD 720p

BATTERY

Type
LiPo
Capacity
3400 mAh
Voltage
11.55 V
Weight
195 gr
Self-heating capacity
Yes
Reloading time
2 hours
Airline compatible
Yes
Product content
Anafi USA GOV
1 x Anafi USA SE Drone
1 x Parrot Skycontroller USA with an 8" screen
3 x Smart batteries
1 x Carrying case
1 x USB multi-port charger
1 x Tablet holder
8 x Spare propeller cables
4 x USB-A/USB-C cables
Warranty: 12 months
Key benefits
Anafi USA GOV
Other version(s) available
Complete with more accessories
Related to Anafi USA GOV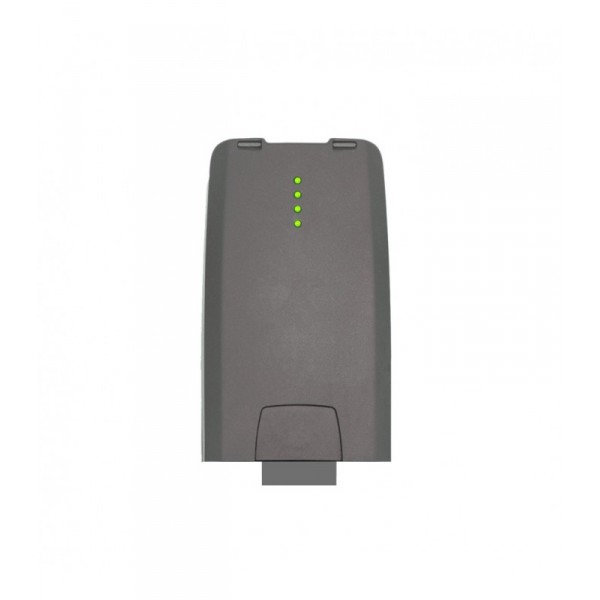 Customized drone pack
Let's build your pack together
MILTON's teams are trained to meet your needs with customized solutions. Performance, technologies, payloads, training, maintenance: you can determine with our teams the specifications of the offer that will perfectly meet your needs and adapt to your procedures.
You may also like
Related to Anafi USA GOV
Need a quote? A question?

Contact MILTON