Technical specifications
Zenmuse H20N
IP Rating
IP 44
Température de fonctionnement
-20°C à +50°C
External storage
Carte microSD jusqu'à 128Go (non fournie), UHS-1 de classe 3 requise
Sensor
Capteur zoom : CMOS 1/1.8'' 'MP ; capteur grand angle : CMOS 1/2,7 2MP ; télémètre laser
Zoom
Zoom hybride x23, zoom total x128
Focal length
Capteur starlight grand angle : 29mm ; capteur thermique grand angle : 53mm
Video resolution
NC
Video format
MP4
Picture resolution
NC
Photo format
JPEG
Camera mode
NC

THERMAL CAMERA

Sensor resolution
640x512 @30Hz
Zoom (thermal sensor)
jusqu'à x8
Picture format
R-JPEG (16 bit)
EO/ IR simultaneous video return
Oui

RANGEFINDER

Wavelength
905nm
Measuring range
3 - 1 200 m (surface verticale avec ≥ 12 m de diamètre et un taux de réflection de 20 %)
Measuring accuracy
± (0,2 m + Dx0,15%) où D est la distance jusqu'à une surface verticale
Weight
875gr.
Complete with more accessories
Related to Zenmuse H20N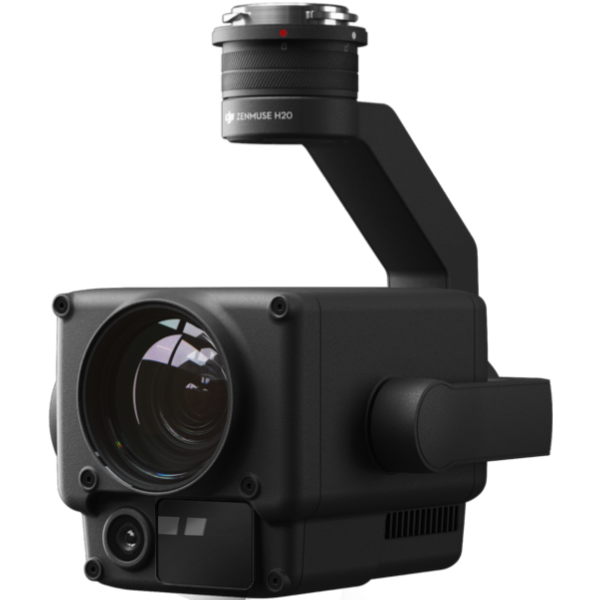 Customized drone pack
Let's build your pack together
MILTON's teams are trained to meet your needs with customized solutions. Performance, technologies, payloads, training, maintenance: you can determine with our teams the specifications of the offer that will perfectly meet your needs and adapt to your procedures.
You may also like
Related to Zenmuse H20N